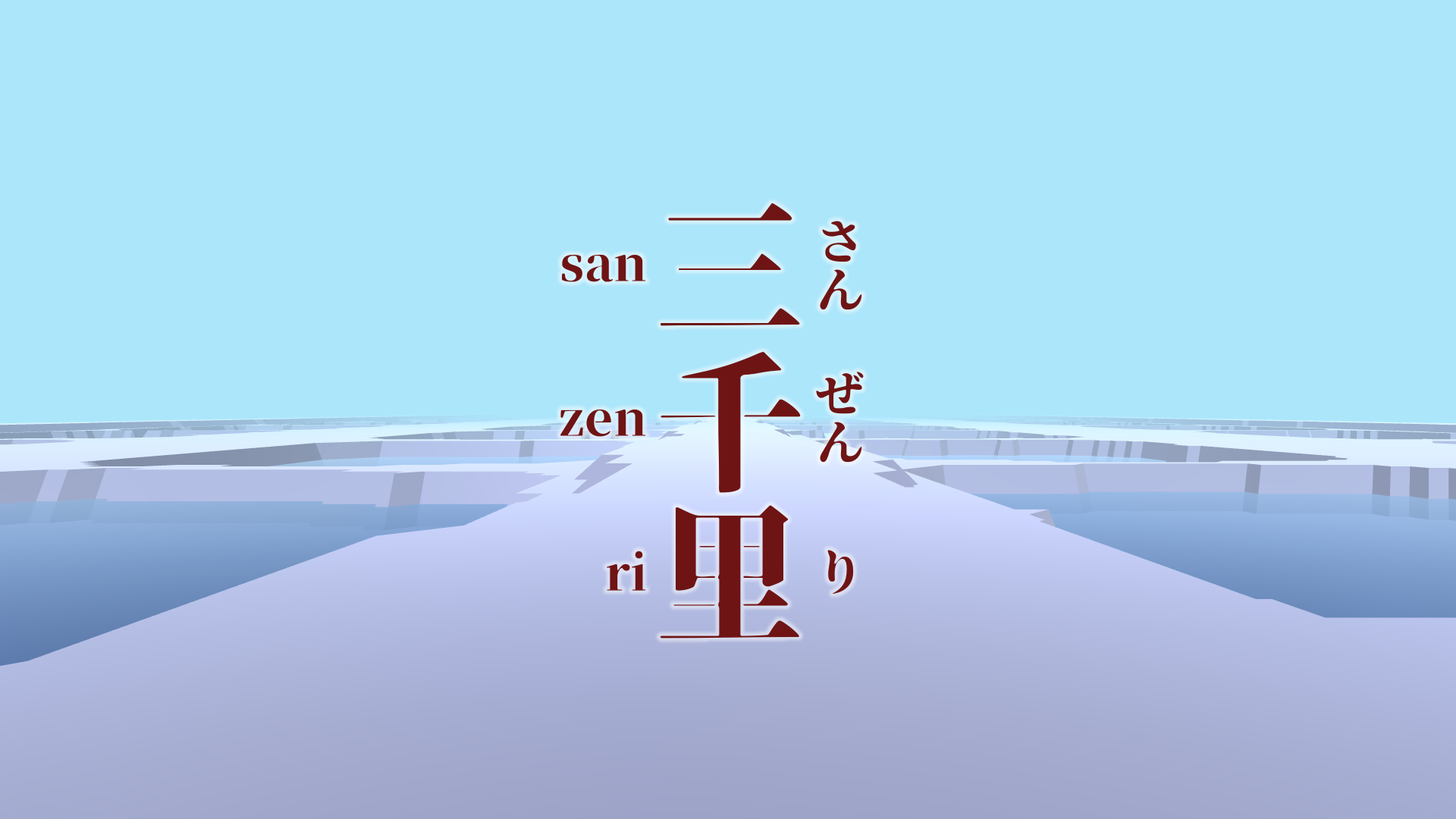 Sanzenri
A downloadable game for Windows and macOS
Right arrow, left arrow. Repeat.

Matsuo Bashō, legendary haiku poet, described his pilgrimage in Oku No Hosomichi as "sanzenri",
an expression coined by classical court author Murasaki Shikibu to mean "an unimaginable distance".
Sanzenri translates to 3000ri, a distance of approximately 11700km.

Bashō would walk almost exactly a fifth of that distance, circling through the snowy northern prefecture of Mutsu and journeying along the western coast,
before reaching his final destination of Ogaki in Gifu Prefecture, 155 days after he departed Edo.

Graphically unfinished, but entirely playable. But you will likely never finish it. Inspired by Desert Bus.

Download
Click download now to get access to the following files:
sanzenrimac.zip (untested)
19 MB